Yes.. yes they are!  We found ourselves up in Watford recently  (as Watford Junction is the last original Overground station that we had not drawn a 3D map for yet, so we went to get it done!) and whilst we were in the area, it seemed rude not to have a look and see what work was going on with the Croxley Link.
This is the view from the bridge looking east down to the old Watford Stadium Halt – there has been loads of work going on here to clear the vegetation where nature had overgrown everything, and we love the old red coloured Network South East lamps that are still here.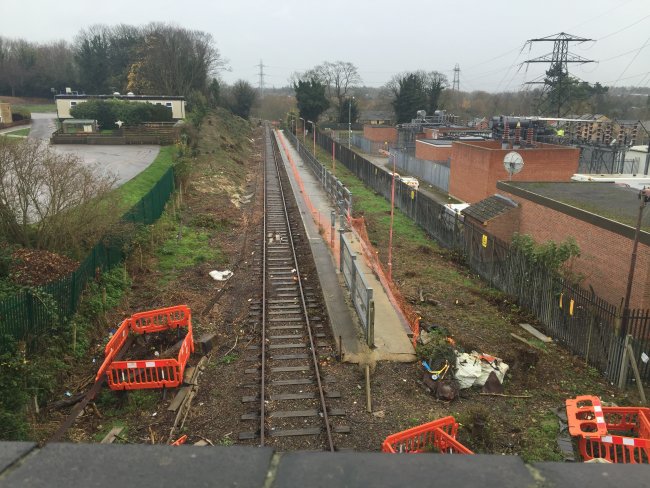 The new Watford Vicarage Road station will not open in the same spot – that will be to the west side of the bridge instead. When we looked there was a team of people in bright orange Hi-Vis taking photos and making notes of what they could see.  So it would seem that work is being done … don't expect it to be finished until 2020 though.